Maverick Made.
Regular price
Sale price
$64.00 USD
Unit price
per
Sale
Sold out
The all-new re:Made Collection, made of 100% plastic-free leather alternatives!
Vegan leather is problematic because it's mainly made with plastics like PVC or PU, laminated over fruit fibers or nylon mesh. The plastics mimic luxury leather textures, but delaminate with humidity or wear in a relatively short period of time, shedding microplastics even before disposal.
re:Made is a collection that is handcrafted primarily with microbial cellulose sheets - a symbiotic network of dehydrated bacteria and yeast colony, reinforced with plant fibers as a culture grows over several weeks.
This material is not meant to mimic leather in terms of feel or durability. If cared for, this material is expected to last between 4-7 years.
The nature of the this material is fully plant/bacteria-based, coloured with mordant-free dyes, and is fully home compostable in 150 days or so. Remove all linen stitching or metal hardware before disposing.
Only blind embossing personalisation is possible with re:Made materials.
100% handcrafted, 100% plastic-free, 100% sure to blow minds.
Share
Materials

Italian and/or Japanese vegetable tanned leather
Tanned with natural oils and tannins of plant-based origin.

Unadulterated full grain
Some parts of the leather may have scarring, bite marks from insects or wrinkles.

This is completely natural during the course of the animal's life, and should not be considered as defective. Consider them as an untold story of the animal's life.
Dimensions

100mm x 71mm
3.9" x 2.8"

Due to the handcrafted nature of the product and material properties, please allow slight variances in measurements.
Care information

The best care is non-neglect! Keep using it - the oils from your hands or body will constantly nourish the leather, keeping it from moulding or drying out.

Keep away from extremely wet or hot places. If you do get your product soaked, remove all items from it and dry it in a well ventilated area, away from direct sun to prevent sun-tanning or drying out the natural oils within the leather. In front of a fan, by a window, overnight is fine.

This product is also really good for nourishing your veg-tan leather goods. Every 2-3 months is great, 6 months if you're busy, yearly at minimum if you want it to last.
Personalisation

Available at check out! Please indicate product details before your 6-character personalisation if ordering multiple products.
View full details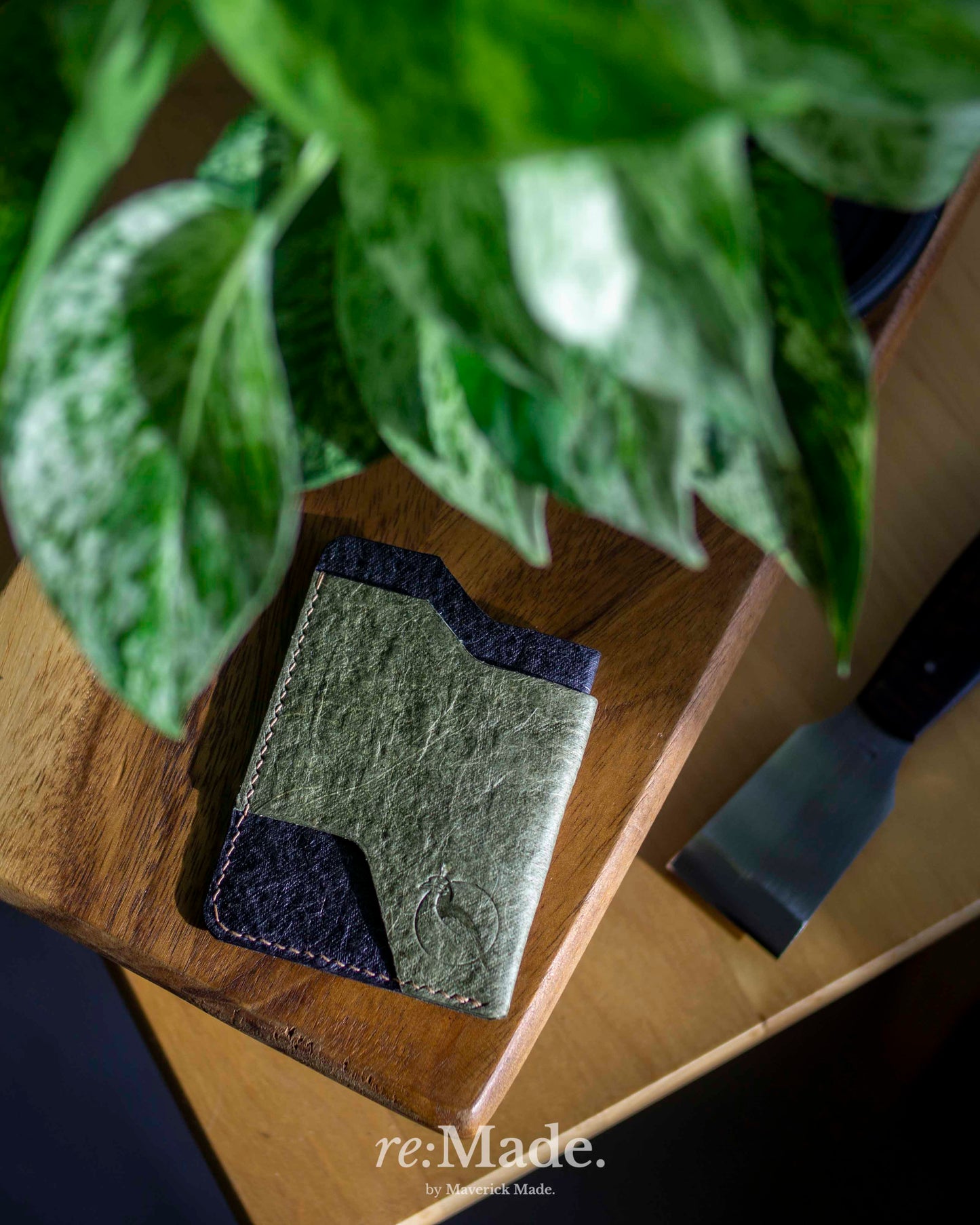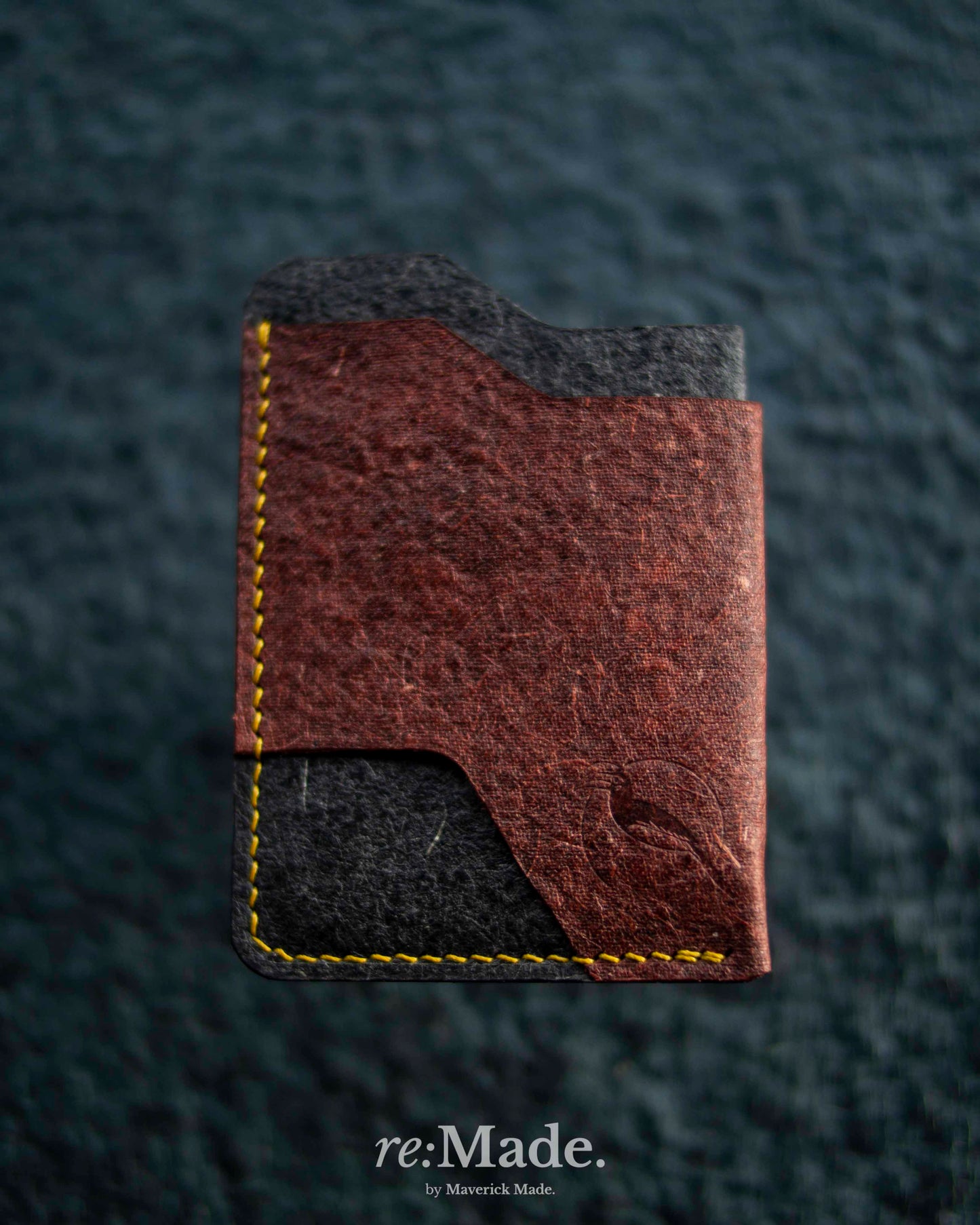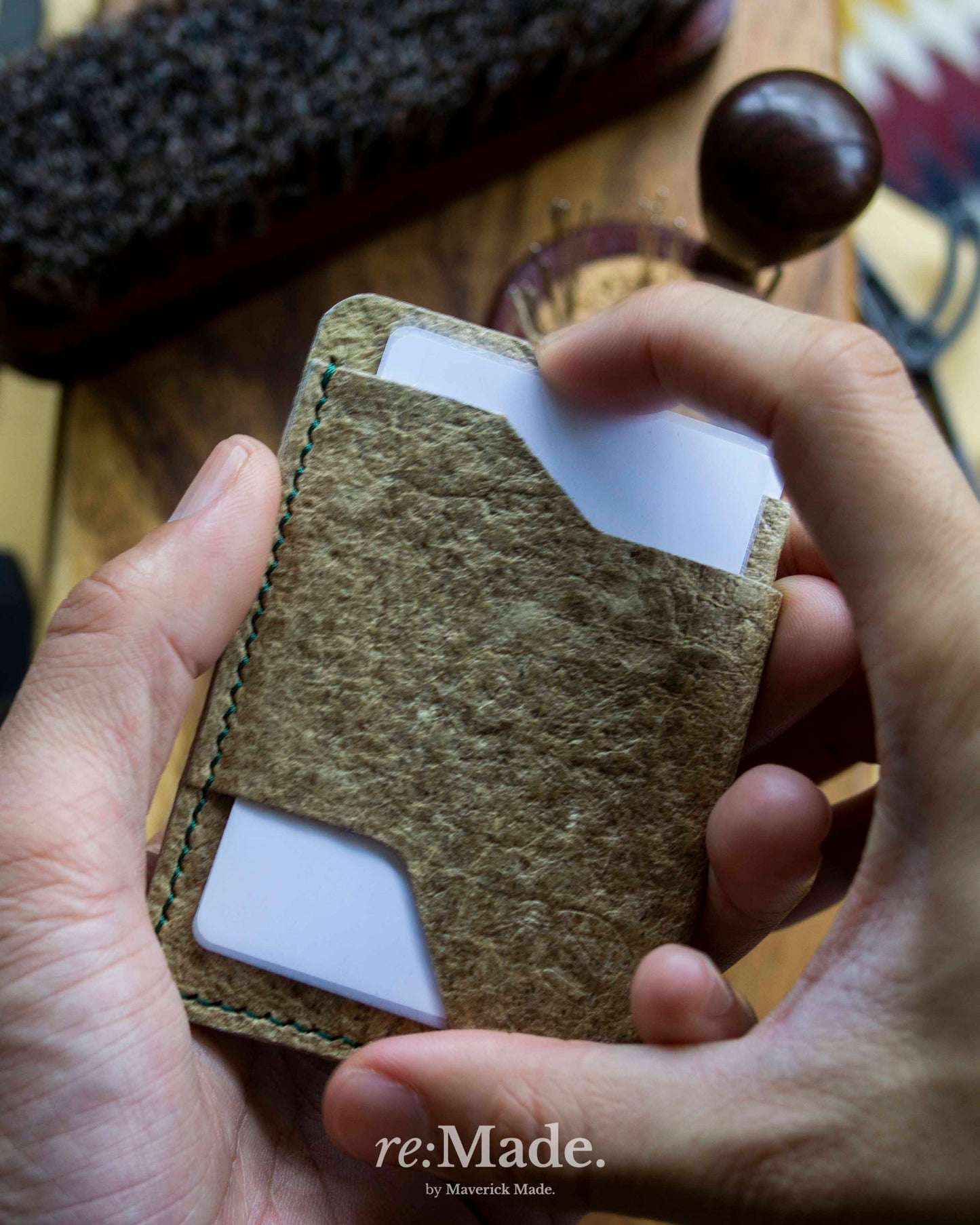 Maybe a couple more.
Need a little more room for 6 cards? The Josiah bifold has enough room for a couple more to fit perhaps your access pass or membership card.
Shop Josiahs