Corporate Gifting and Live Embossing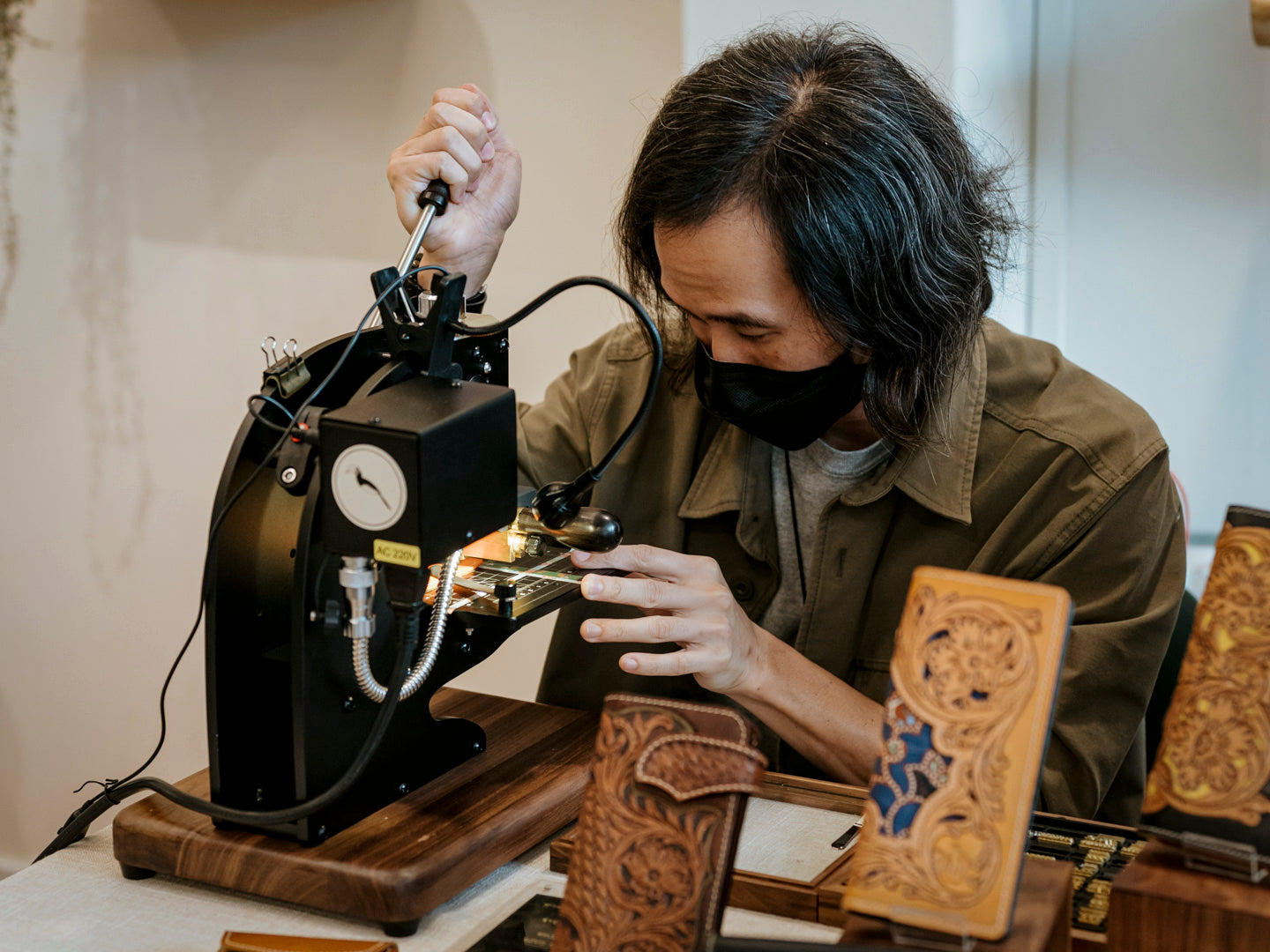 Personalised Gifting
From our experience, nothing excite's someone more than seeing their own name embossed on a quality handcrafted product (such as ours).
Give a gift of thoughtfulness to your colleagues and they'll always remember how good you made them feel.
The Idea

Let us know what ideas you've got, and we'll let you know what we can do for you to suit your needs and finances.

The Craft

Allow us time to source and build your products by hand. Quality work takes time, but it will be well worth the wait.

The Execution

Make an event out of it! You can even have us there to personlise live in front of all your friends and colleagues to make it truly memoriable!